Frequently Asked Questions
General:
ROM Sets:
Game-specific Problems:
Video Problems:
Audio Problems:
Have a question that hasn't appeared here yet? Contact me.
Can you tell me where to get ROMs?
Don't make me unleash the raptors!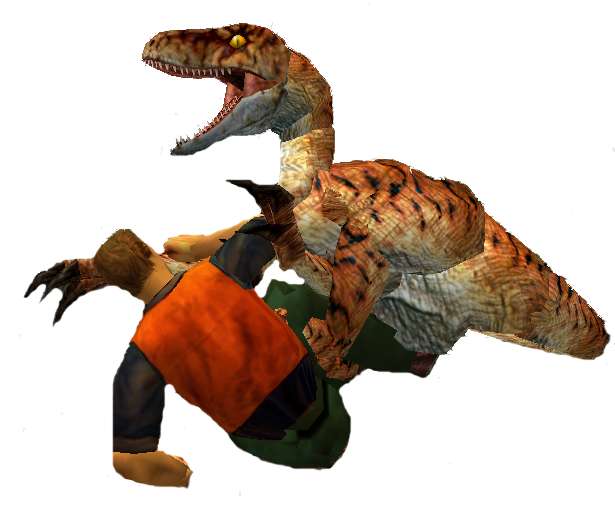 Why does Supermodel say my Scud Race Plus ROM set is missing a bunch of files?
Only four of the ROMs in Scud Race Plus (usually distributed as scudp.zip) differ from Scud Race (scud.zip). Therefore, your Scud Race Plus ROM set probably did not include the Scud Race ROMs. Supermodel does not yet support loading from multiple files, so you'll have to combine the two ZIP files. I recommend copying all the files from Scud Race into Scud Race Plus. Supermodel loads whichever game it finds first in the ZIP file so if the above method results in Scud Race being loaded, you can try combining them the opposite way.
Can you add this feature or that game?
My intent is to continue improving Supermodel's feature set and compatibility but please keep in mind that this is a hobby for which I have limited time to spare. I would like to politely ask that you refrain from contacting me regarding feature and game requests.
Why does Supermodel complain about missing ROM files even though I see them in the ZIP file?
Supermodel doesn't search for ROMs by name, it searches by checksum. When reporting errors, it prints the usual name of the ROM (that is, the one assigned by MAME) and the expected CRC. In Windows, you can check the CRC of a file in a ZIP archive by right clicking on it and examining its properties.
How do I bypass the network board error in Daytona USA 2?
When you see the "network board not present" screen, enter the Test Menu by pressing the Test button (mapped to 6 by default).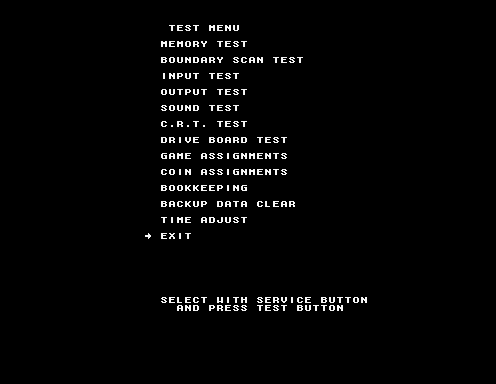 Using the Service button (5 by default), navigate to "Game Assignments" and press Test to select. In the Game Assignments menu, change "Link ID" from "Master" to "Single".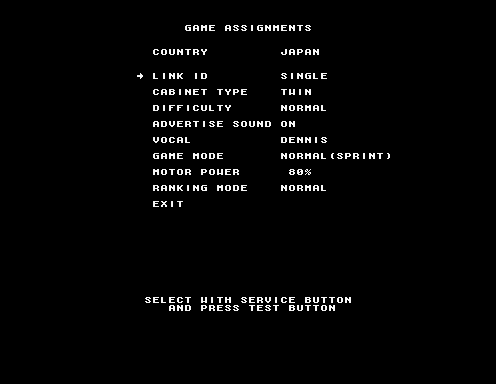 When you exit the Test Menu, the game will reset and boot up in single mode. This procedure only needs to be performed once. Configuration data is retained in the Model 3's EEPROM, which Supermodel saves each time it exits, and will automatically be loaded each time you start the emulator.
Why does Star Wars Trilogy/Sega Rally 2 hang with a PowerPC error when I try to start a game?
This error occurs when coins are inserted and the Start button is pressed before 3D graphics are shown. Its cause is unknown but the solution is simple: wait until 3D graphics are shown (e.g., the Darth Vader sequence or desert track demo in Sega Rally) before coining up and starting a game.
Why does Star Wars Trilogy boot directly into the stage select screen?
You must have quit with credits still logged in the machine. Clear the NVRAM (Alt-N) and reset (Alt-R). Or, just use up the credits by playing the game.
How do I reload in The Lost World?
The "off-screen" button allows you to point the lightgun off-screen. By default, it is mapped to the right mouse button. To reload, shoot while holding the off-screen button (it is not sufficient to just press it).
Why aren't 3D graphics working for me?
Problems with 3D graphics are just about always related to under-powered graphics chipsets or outdated drivers. Always make sure you are running up-to-date drivers. Use the -print-gl-info option to obtain OpenGL information. If the shading language version is less than 1.2, Supermodel will not be able to run.
Supermodel's fragment shader is too large to work on some GPUs. This may result in a linker error, which on older ATI Radeon-series GPUs takes the form:
Error: Failed to link shader objects. Linker says:
Fragment shader(s) failed to link, vertex shader(s) linked.
In other cases, no errors will be reported but the graphics will be obviously wrong, missing all textures and lighting, as below. This is known to occur when using the Mesa Radeon drivers.
The only workaround is to use an external shader file with some effects removed. Go here for further instructions.
Why can't I hear any sound at all?
First, check the obvious things: make sure you are not disabling SCSP emulation and that your volume is not set to 0. These settings can appear in the configuration file, Supermodel.ini, located in the Config folder.
If a freshly-installed copy of Supermodel is failing to produce sound, one possible culprit is your sound card's driver. For example, Sound Blaster X-Fi drivers are known to fail with Supermodel when the default audio format is 24-bit at 48 KHz. To fix this, you will have to edit your sound card properties.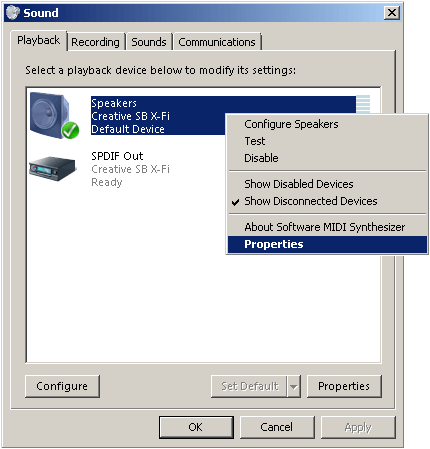 You must then set the audio format to "CD quality": 16-bit, 44100 Hz. Hopefully this will resolve the issue.